Wait… how is it already Friday? I had Monday and Tuesday off this week. Such a blessing, but that made this this the quickest week ever! :)
One
If you follow me on Instagram, you saw how our little BD was just the cutest flower girl this weekend.
Two
Everyone loves fall. And I like it… but I am REALLY looking forward to Christmas:) My coffee always tastes better in a Christmas mug!
Three
Have you read my introduction to
The Christmas Challenge Series?
I don't think I have ever been so excited about a series of blog posts. Please check it out :)
Can't stop, won't stop. I will plug this series every week!
Four
This…
Let your gentleness be evident to all. The Lord is near. Do not be anxious about anything, but in every situation, by prayer and petition, with thanksgiving, present your requests to God. And the peace of God, which transcends all understanding, will guard your hearts and your minds in Christ Jesus.
Finally, brothers and sisters, whatever is true, whatever is noble, whatever is right, whatever is pure, whatever is lovely, whatever is admirable—if anything is excellent or praiseworthy—think about such things.
Philippians 4:5-8
Five
There is an awesome giveaway going on that ends on Wednesday! These Lilla Rose hair clips are awesome. If you have not had a chance, hop over here and enter. Plus you will get to see some cute pics of the little one and I. ]
Always a plus right :)?






What is going on for you this Friday?






Side-note… have you linked up with What You Wish Wednesday yet? If not… you should. It is a fun and encouraging link up that goes live very Wednesday morning.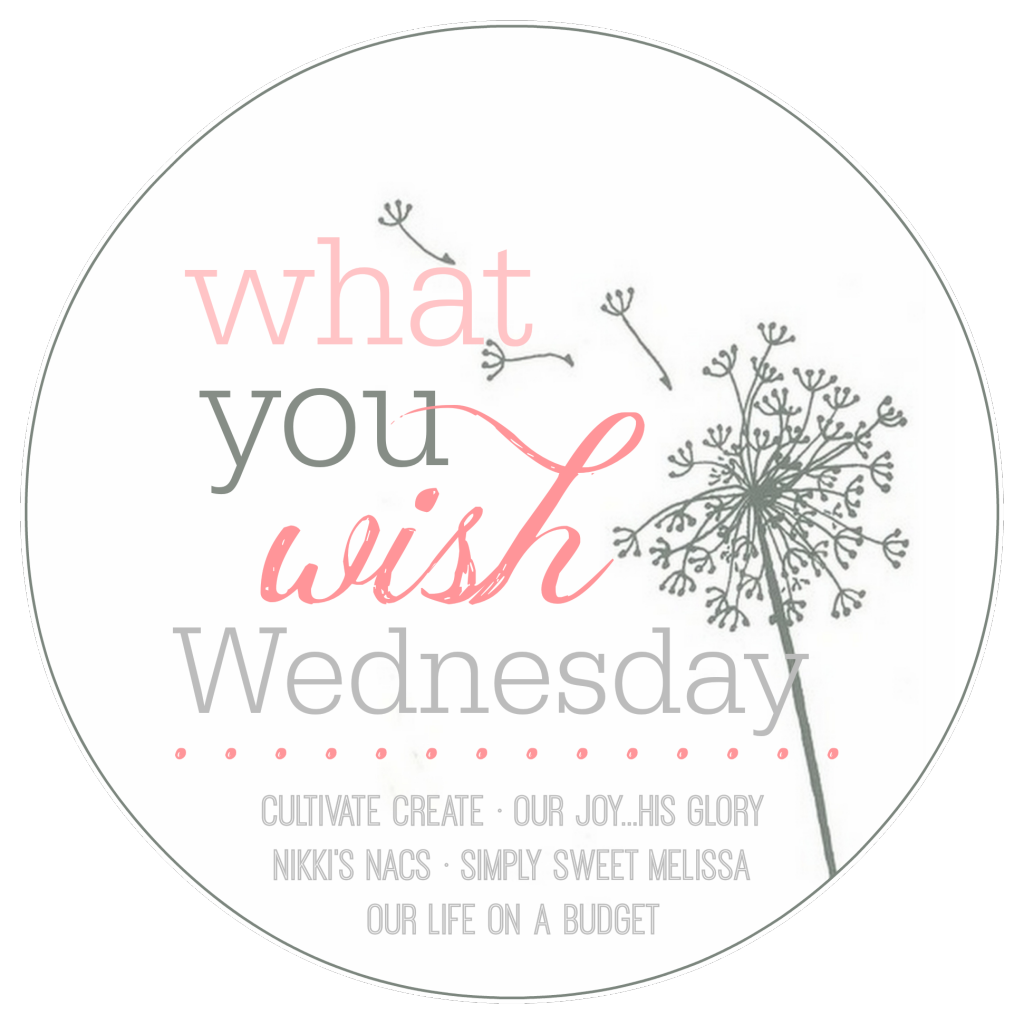 Follow along….