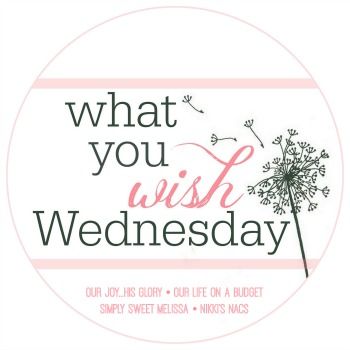 Y'all
Leslie
,
Nikki
,
Melissa
and
I
, really are LOVING reading all of your posts! We are so excited to see the growth in
our little link up
over the past few weeks. More people are posting, more people are sharing, more people are clicking!
That being said… I have decided to share a few ways to make link parties fun!
1. Link Up-
Okay, so this probably goes without saying, but I am going to say it anyway. Link up a related post for the week. Or, if the link allows it, a post that you wish got more traffic in the past! Don't have a blog? Link directly to your Instagram (again, if the link party allows it, check their rules). When you link up you are getting more readers and NEW readers to follow your blog!
2. Read and Comment
Pick a couple of other posts and actually read them and comment. This is what link parties were made for, finding new blogs, connecting to new people! You may even find a new blog you want to follow or a new blogging friend!
Share the love! I know I get excited when someone tweets my blog! If I read an especially good blog post, you better believe I am going to
tweet it
.
This is actually one of my favorite ways to use and connect to link parties. Being a busy working mama, often I do not have time to read and comment on posts as I would like to! So often what I do is skim a post and save it for later by pinning it. This is awesome for both parties, because I can save the link for later and I am directing traffic to the other person's blog through
Pinterest
!
5. As You Get More Involved in Link Parties, Don't Let Them Take Over
Each morning when I work on blog stuff, I link up to a few link parties. Sometimes I find that I am trying to connect with too many, that I am not having time to really connect with each. So I say less is more connect to a few that you really like and fit your blog. Also, I rarely write a post just for a certain link up. For example, I know linking up with
What I Wore Wednesday
will bring me a lot of traffic… but I just don't write about fashion that much. I feel contrived if I try to force myself to write about something that I don't usually write about. So if I write about fashion… great, I will link up… if I don't I don't force it! Good thing about
What You Wish Wednesday
… you can link up just about whatever you want! :)
______________________
Now it is time for you to link up and share! As usual you can linkup just about whatever you wish!
Link-up details. It's too easy not to join in:
*share a recent post of your choosing (link-up at very bottom of this post)
*include the WYWW button and/or a visible link-back to this post
*check out the hostesses' blogs and follow along:
Stasia
,
Leslie
,
Nikki
, and
Melissa
*check out a few posts and share the love

 










Look forward to reading your posts :)
Also you can follow me at…
Blogger
Instagram
Pinterest
Facebook
Twitter
An InLinkz Link-up