one
This week… no blog posts and an unfinished to do list...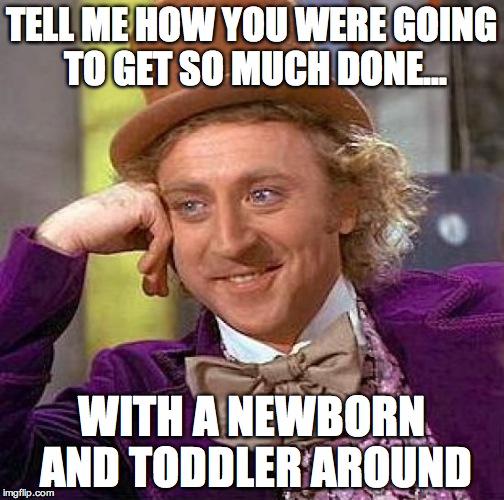 two
Have you seen this?
Kids barefoot to the bathroom stall???
I used to judge… not anymore. And I am obviously not a germaphobe, just building our kids immunities.
PS… BD can now sing along with this video...
three
Speaking of mom life, we went with nine other moms and our 16 kiddos to the zoo yesterday… talk about a stroller parade…
four
Both kids were up by 6:30 this morning… but I got some smiles from J and BD read him a story while I drank my coffee and worked on this post… so it is all good.
five
When you have a baby and feel like you are back to normal, but still can't fit in any of you clothes. The story of my life right now.
Big plans to start to share of my postpartum style this next week. Getting creative and making things work hopefully! :)